PRESSED Mineral Foundations
Perfect FULL COVERAGE pressed Foundations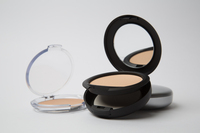 This is an amazing product, please try it - you will be impressed by the texture, coverage, longevity, and the range of colours we offer is HUGE!
Works great with all our other pressed products also - Bronzers, Illuminates, Blushes and our beautiful pressed Shadows!
AirBrush Foundations & Compressor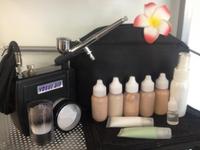 Yes here they are – amazing coverage – easy to apply even for novices – all day staying power – perfect in front of HD cameras – Airbrush Foundations are truly the godmother of flawless coverage! 10 drops in your airbrush gun is all you need for a whole face!
Currently available in 12 Bestselling shades!