PRESSED Mineral Shadows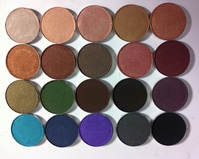 That's right, NO silicone oils like dimethicone, NO FD&C dyes, NO petroleum derived oils, NO paraben preservatives but with amazing pigment and staying power! Yay!
Currently available in 50+ bestselling shades!
Magnetic Shadow Pallets (holds 9 pressed shadows)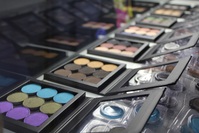 These are amazing, with a clear window so you can see all your shades at a glance! 100% recyclable too!
BB Cream
This is the latest craze – and with good reason! Beauty Balm Cream is a cross between a Deluxe Vitamin Enriched Moisturiser and a Luxurious Foundation, all in stock packaging which is truly elegant!
Currently available in 8 bestselling shades!
AirBrush Foundations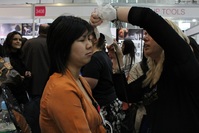 Yes here they are – amazing coverage – easy to apply even for novices – all day staying power – perfect in front of HD cameras – Airbrush Foundations are truly the godmother of flawless coverage! 10 drops in your airbrush gun is all you need for a whole face!
Currently available in 10 Bestselling shades!
Dewy Glo for Airbrush
This little bottle of amazing is just… AMAZING! Add one drop to your gun along with your 10 drops of AirBrush Foundation for a soft Dewy Glo that last all day right along with your AirBrush Foundations! Or use it alone as a highlighter after AirBrush Foundation application, or even massage a couple of drops into your skin as a pep me up – truly an Amazing product!
AirBrush Compressors
Need a reliable, reasonably priced Air Compressor? Well we have the best value Air Compressor to go with your new range of AirBrush Foundations, and it includes the gun, cords, cleaning kit and carry bag – EVERYTHING you need to get AirBrushing straight away.
HD Silica Powder
If you do professional makeup you will know all about HD makeup, this setting powder or primer powder is the same powder as you will find in top cosmetic houses around the globe. Dust it on over your makeup to set and you have created a flawless HD makeup, place it under your makeup applications and you have primed the skin and removed excess oils that can show up on HD.