PRESSED Mineral Shadows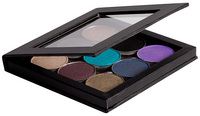 That's right, NO silicone oils like dimethicone, NO FD&C dyes, NO petroleum derived oils, NO paraben preservatives but with amazing pigment and staying power! Yay!
Currently available in 100+ bestselling shades!
Mineral Transformer Shadows
New Transformers, can change the look of any base shadow or be used on their own for dramatic effects!